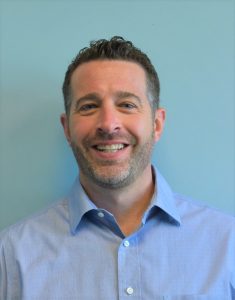 Jeffrey M. DePanfilis, Chiropractic Physician – A life-long resident of Norwalk, Dr. Jeffrey M. DePanfilis graduated Magna Cum Laude from Loyola College of Maryland and Summa Cum Laude from the University of Bridgeport College of Chiropractic. Dr. DePanfilis is skilled in numerous state-of-the-art chiropractic techniques including adjustments, rehabilitation, physiotherapies, Graston Technique, Kinesio/Rocktaping, and other physical therapies. He is certified by the National Board of Chiropractic Examiners, including certification in Physiotherapy, as well as having the additional degree of Certified Chiropractic Sports Physician.
Dr. DePanfilis has been a private instructor of and holds a Shodan Black Belt ranking in the Japanese martial art of Tomiki Aikido, an art that focuses on self-defense and joint manipulation. He also has a background in numerous other arts including Brazilian Jiu-jitsu, Judo, and Mixed Martial Arts. Besides being a life-long athlete, Jeffrey started Crossfitting in 2014 and has been able to apply his extensive knowledge of the body and its mechanics to not only healing sports related injuries but in optimizing athletes' performance in and outside of the gym. Together with his professional training and personal experience, Jeffrey has created a unique treatment style geared towards unlocking the body's ability to heal itself while maximizing its potential.
Dr. DePanfilis is a member of the American Chiropractic Board of Sports Physicians. He currently resides in Fairfield County with his wife, Michela, and is the son of Kelly and Judge Anthony J. DePanfilis.